i know this is not the right time to hate but i can't take it anymore.
i really find Jpop fans are more retarded, immature and rude than kpop fans.
i witnessed their whatsoever -discrimination- of Korean singers just debuted in Japan.
i hate them for being racist. /hey you think Japanese are that great?! huh?!
especially JE fans getting on my nerves. i notice they just comment in article of THSK just
to bash, some are even saying nonsense or not related to the update & news D:
JE fans are you that jealous over THSK? bc they also conquered the hearts of
many Japs woman, the Jpop music industry & the whole nation attention? T_T
and they even compare THSK to JE boys. *sighhhhh they want war rofl*
THSK and JE boys have different images. THSK is artists in Japan
it means they only focused in music while JE are idols (music, dramas, tv shows etc)
JE are more into entertainment than music. so there's a big difference in them.
i understand how this people are being biased but i think insulting THSK is out of question.
they compared JE & THSK beauties and saying that JE are much hot, handsome & cute.
well people have different tastes of guys, but i kinda don't agree bc it's obvious that
THSK are way hotter, more talented & pretty. honestly, bias or not, i choose them.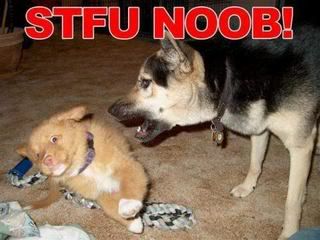 but i'm trying to ignore those kind of people who think in a childish way.
i think more positive now and don't let those fuckers lose my mood and start my anger.
now i feel much better after blogging this. bc i think i already let go of this hatred lol.
and I thank my twitter friends who keep on advising me to ignored them,
and let them say what they want bc in the end we're the one who's gonna laugh. lmao.
bc of my anger at them just a minutes ago i even tweeted it. hahahaha
"gosh grow up Jpop fans. just bc they are korean & not japs by blood, you insulted them like that. as if you're all Japanese. WANNABES." lol
but still i want to see Tohoshinki and JE boys collaborations.
it's one of my dream. i love all of them so stop the war you jpop freak! peace!
even JE boys loves Tohoshinki *faintss* <3
"Was reading some blog reports on Kanjani8 (a band from Johnny's Ent) having their latest concert in Kyocera Dome. It was mentioned that during the MC, they talked about Tohoshinki. I read Yokoyama Yuu even commented that they all look the same/they all look alike and they even parodied the gags that Tohoshinki does. This was done in jest though. Kanjani8 also commented later on that to Tohoshinki,
Kanjani8
must look alike as well."
"
Akanishi Jin
: I can't really decide. It really depends on the time, sometimes its Linkin Park or some others. Hey, have you heard of Tohoshinki? I only got to know them recently. But I heard they actually sing in Japanese ne. It's really cool, right? Totally cool."
"Another fan account in a Japanese blog mentions that the Kiss the Baby Sky PV was brought up by the Zoom In hosts when Kame guested on the show with him even muttering out "Really?(本当ですか。)".
asianpopguru, hiddenbytears and murasaki-anna @ LJ
mihsayam@LJ
xU♥Vcass@OneTVXQ